Mr. Rajiv Upadhyay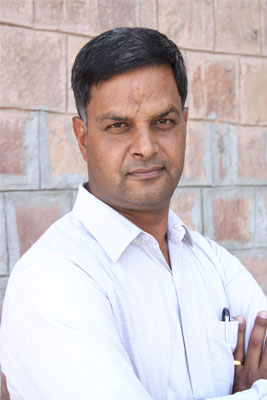 A young and dynamic activist having professional experience of coordinating various social services as well as research projects. Playing a pivotal role and rendering exemplary and dedicated services for the cause of Shri Gandhi Bal Niketan Society. Excellently coordinated the Social Assessment Project of prestigious World Bank Assisted District Poverty Initiative Project for Churu district and District Primary Education Project for Sikar district along with various other assignments. Formulated project proposals for different International, National & State agencies on behalf of the Society. Participated in different Seminars, Workshops & Field Interactions.
Splendid work is also being done by him for enhancing the educational activities of the Society since 1999 when he joined the institution as Joint Secretary. With a glorious history since it's inception in 1959 Shri Gandhi Bal Niketan was rendering its services as a Special Montessori Primary School until 1999, which has now flourished into Senior Secondary School with Science, Arts & Commerce faculties. With kind, valuable & liberal support of donors building infrastructure expanded remarkably from 26000 sq. ft. to 75000 covered area and strength of 650 students & 32 staff members to more then 2500 Students & 150 Staff members.
A branch of the School was also established in 2008 with the strength of 48 students, 4 staff members and a ground floor building has now become a well developed school with the strength of more the 500 hundred students, 25 staff members and ground plus two floors building of 18000 sq. ft. covered area.
All ultra modern facilities are available in the campus and continuous process of infrastructural development as well as level of qualitative education is being improvised by him dedicatedly, effectively and of course silently.